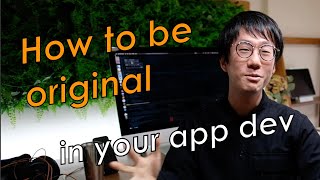 How to be original in your app development - Be an outstanding indie developer/engineer

Hello. I'm Takuya Matsuyama from Japan!

It's hard to build a profitable product which people just want to buy. I explained in my blog that you should make an app that you otherwise would purchase it. But how to find such idea and how to be able to build it? In this video, I'm talking about how I...
devaslife
🎉 170,000 人達成!
  📈 予測:20万人まであと840日(2025年9月25日) 
※本サイトに掲載されているチャンネル情報や動画情報はYouTube公式のAPIを使って取得・表示しています。