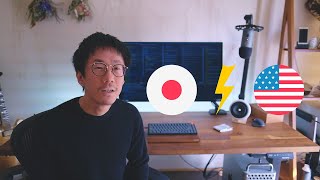 I will focus on making English content! 今後は英語のみで行きます Breaking the language barrier

Hello. I'm Takuya Matsuyama from Japan, a solo developer making a Markdown note-taking app called Inkdrop. I'm making a comfortable earning from it now. I decided to focus in posting only videos in English. I'm explaining why in this video.

Average wages, Total, US dollars, 2019, by OECD
https:/...
devaslife
🎉 170,000 人達成!
  📈 予測:20万人まであと840日(2025年9月25日) 
※本サイトに掲載されているチャンネル情報や動画情報はYouTube公式のAPIを使って取得・表示しています。