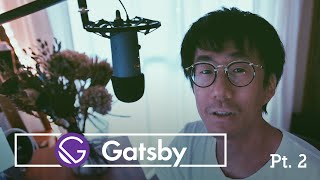 devlog: Improve my GatsbyJS-based website! Generate pages from an external data - Part.2/2

Hello. I'm Takuya Matsuyama from Japan, a solo developer making a Markdown note-taking app called Inkdrop. I'm making a comfortable earning from it now.
It's built with Electron and React.
In this video, I show my process of the work on improving the documentation website of Inkdrop, which is bui...
devaslife
🎉 170,000 人達成!
  📈 予測:20万人まであと840日(2025年9月25日) 
※本サイトに掲載されているチャンネル情報や動画情報はYouTube公式のAPIを使って取得・表示しています。