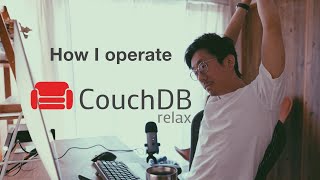 devlog: Scaling out my CouchDB cluster! How I operate the servers for my note app with 15,000 users

Hello. I'm Takuya Matsuyama from Japan!
I'm a solo developer building a Markdown note-taking app called Inkdrop and living off of it.
This channel 'devaslife' shares my journey on building a profitable SaaS alone.

I have a CouchDB cluster on AWS EC2 to store users' note data and I worked on scal...
devaslife
🎉 170,000 人達成!
  📈 予測:20万人まであと840日(2025年9月25日) 
※本サイトに掲載されているチャンネル情報や動画情報はYouTube公式のAPIを使って取得・表示しています。